You all remember when we featured an awesome nato green KE back in August right?
Well Niilo still keeps in touch with us and he has just sent me these updated pics of how his KE is currently looking.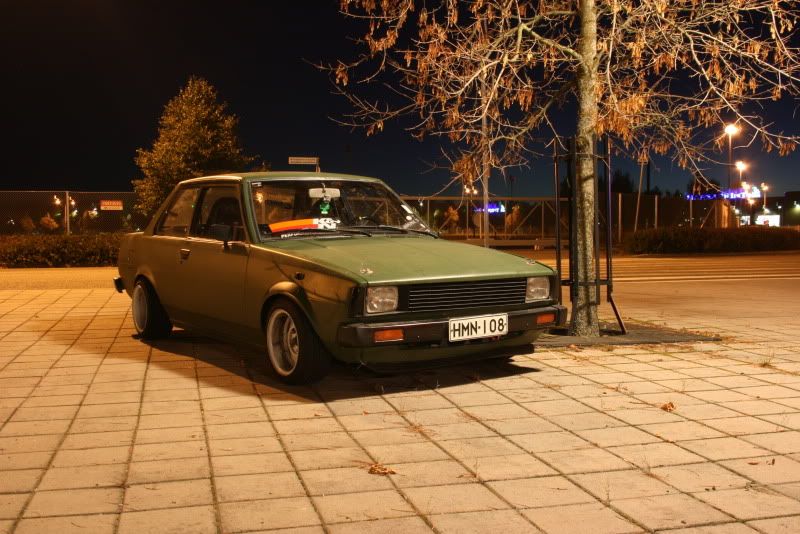 I'd say Niilo is still getting it right with his KE as it keeps on looking better each time!
I believe he had some running problems recently, but it's all sorted now and tells me it's now about 1500cc but still plans on fitting some weber or dellorto twin carbs and a 310 degree cam that he has lying in his garage. Do it man!
He also told me that he's planning on buying another KE soon for drifting and has some seriously mental plans for the motor swap. A Chevy 305 small block V8 which apparently a friend has already got.
I can't wait for it man! I'm sure Niilo will keep me posted on anything new he gets up to over in Finland, and as soon as he does I will let you know!
Huge thanks to Niilo for sending in these photos & info and I speak for us all when I say...Get that chevy V8 KE built mannnn!!
James.
P.S: Here's a link to the original post on Niilo's KE. Click
HERE