Some of you that came to the Ace Cafe meet back in April had the chance to meet Henri, who drove all the way from the French Alps to take part.
Unfortunatey Henri's Panda Trueno Coupe was stolen yesterday. While the likelyhood of one someone reading this blog may see the car is slim, the odds of parts being sold on through forums or at events is far greater. Henri has given us a spec list and a few photos of the car to go from so if you do suspect any of the parts you hear about could be from his car, please let us know. After all, how would YOU feel if you knew people had the chance to speak up but instead bought dirty parts?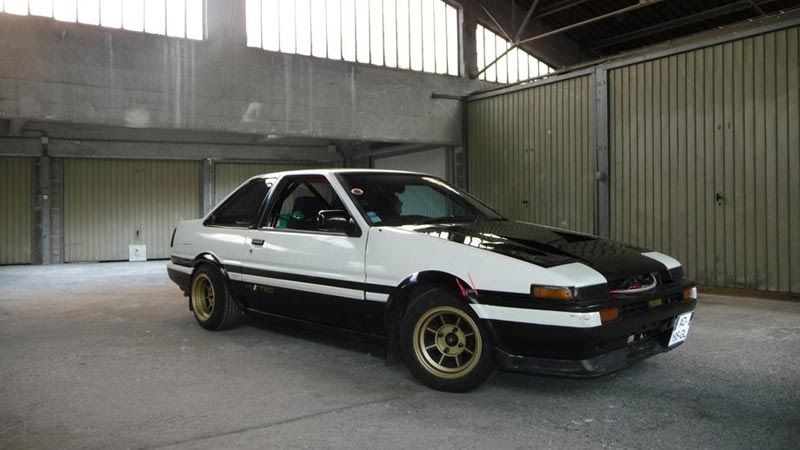 Details:
VIN / AE860157876
Red Top HC, with 256 hks camshafts and T3 plate on exedy clutch
TRD red wires and blue silicon hoses everywhere.
Cusco strut front bar and Tougeworks rear
standard gearbox T50, rear axle with 2way Kaas LSD
Braided brake hose all round, Black diamond disk on mintex pads
4 coilovers around, D2 coils, Tein springs and Tokiko dampers
TRD mounting, bushes, anti roll bar front and rear
SS jasma manifold, and SS no brand exhaust line
Hayashi street wheels : 8x13 et -5 front and 9,5 ET -23 rear, on falken 912 185/70/15 around, the spare wheel is standard one
Standard interior except Veilside gear knob and Nardi deepdish silver with nardi button.
Chay